Artistic contribution
SC'ROLL, P'OSE. Practice - Een artistieke methodologie voor multisensorieel leren
Ode de Kort

In het artistiek onderzoeksproject van Ode de Kort Practice – An artistic methodology towards multisensorial learning (UHasselt en PXL-MAD) zijn de O en de U vaste mede-werkers. De letters ontmoeten elkaar in een dialoog, van script naar lichaam en terug. Meer nog dan op de letters richt het onderzoek zich op de linguïstische, (typo)grafische en performatieve vragen die ze genereren. Dit proces vertaalt zich in fotografie, installatie, video, tekst, workshops en performances. Als een onbekende stuurkracht wijzen deze mede-werkers ons op verschillende vormen van kennis, niet als wéten, maar als leren kennen.
In Ode de Kort's artistic research project Practice - An artistic methodology towards multisensorial learning (UHasselt and PXL-MAD), the O and the U are permanent co-workers. The letters meet in a dialogue, from script to body and back again. More than the letters, the research focuses on the linguistic, (typo)graphic and performative questions they generate. This process translates into photography, installation, video, text, workshops and performances. Like an unknown steering force, these co-workers point us towards different forms of knowledge, not as knowing, but as getting to know.
O zijn
O, zijn O
O ligt in O
O verschijnt zo
O ligt daar zo
daarzo
zo O
zo-o
O, o
O op zij
op zijn zij
ligt O
staat O
O draait rond zijn eigen O
O rolt mee met de benen van O
benen van O gaan zo, O
zo draaiend rond O
gaat en staat O
stilstaand, draait O in O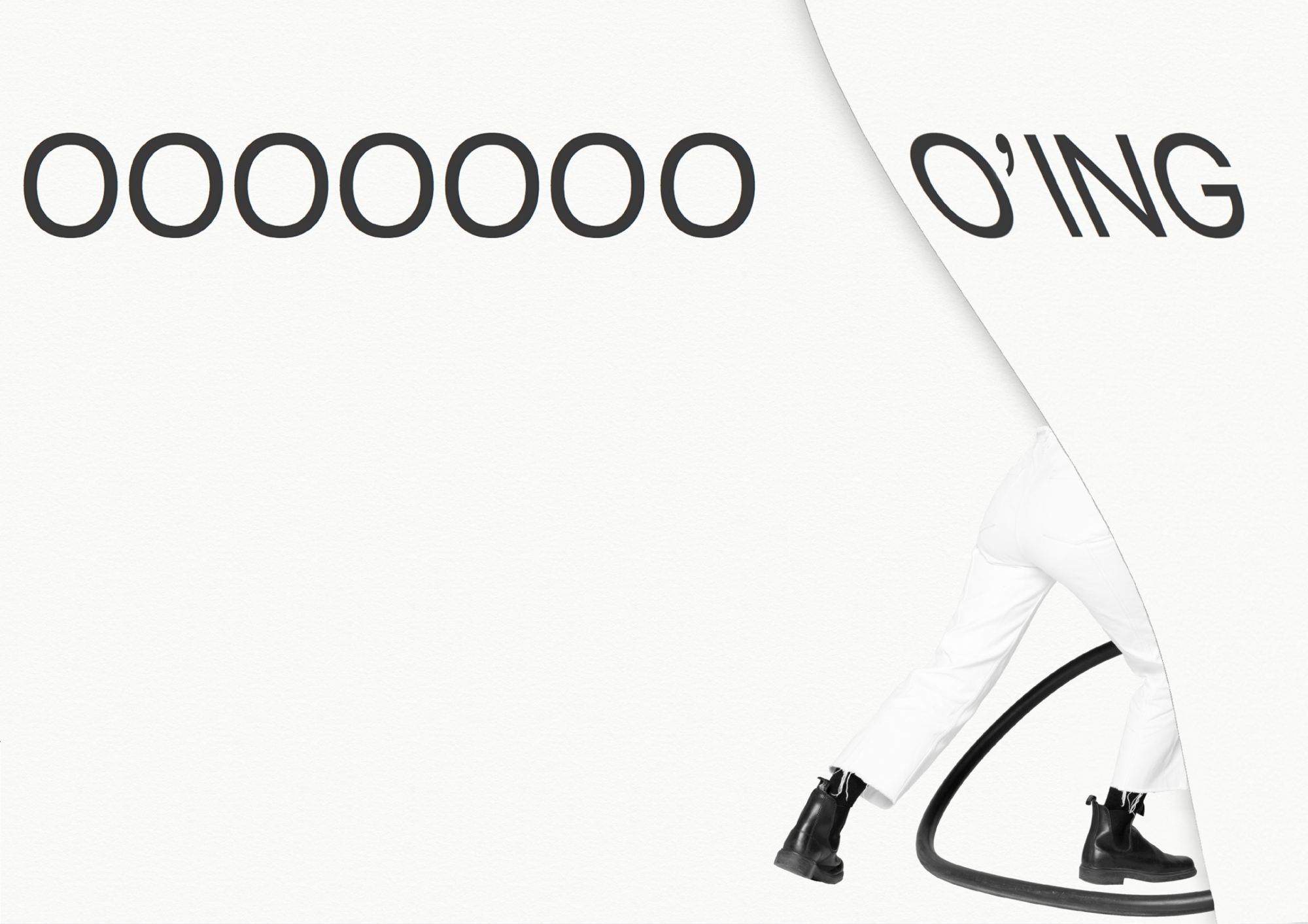 +++
Ode de Kort
woont en werkt in Antwerpen. Ze behaalde een BA (2013) en MA (2015) in fotografie aan de KASK School of Arts, Gent. Sinds 2017 werkt ze aan een artistiek onderzoek bij UHasselt en PXL-MAD. De Kort opende in 2017 haar eerste soloshow 'O froooom O toooo O' in SpazioA Pistoia te Italië. Meermaals was haar werk te zien zowel in binnen- als buitenland. Tussen 2014 en 2020 presenteerde ze bij o.a. Riga Photography Biennial, Latvian National Museum of Art (LV), De Warande (BE), CAB (BE), FOMU (BE), Kunstvereniging Diepenheim (NL), De Brakke Grond (NL) en Dolomiti Contemporanee (IT).